The settings are called up via the navigation bar. The following options are available:
Language
You can select German or English here by simply clicking on them. The change is made immediately and does not require you to restart the browser.
Tags
The tag manager is called up here.
Image management
With the image management, you can manage your icons and logos easily and quickly.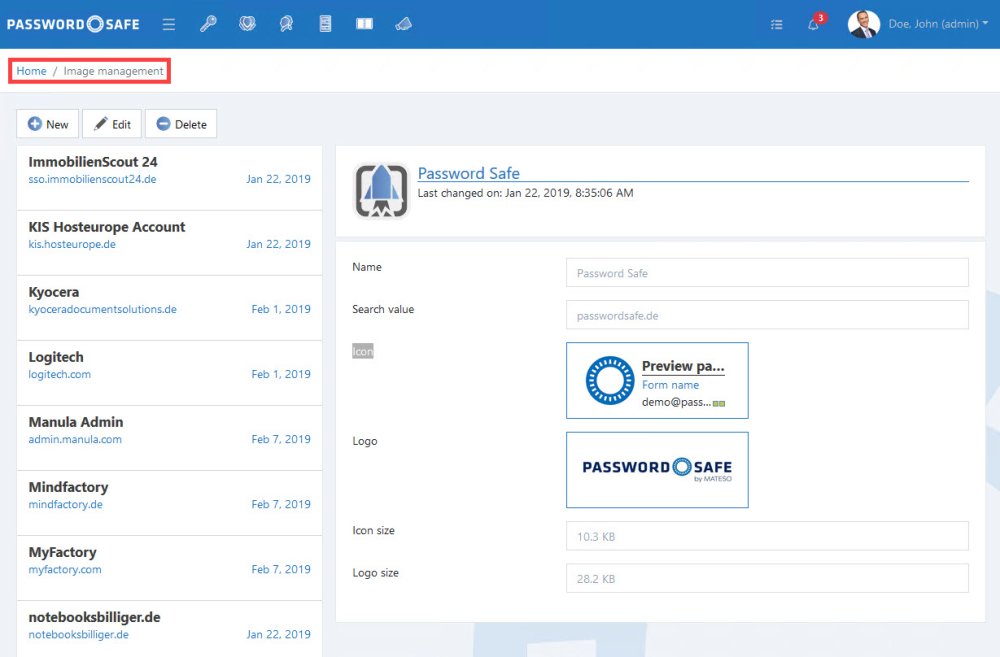 Adding icons and logos
By clicking on the New button, the input mask will open.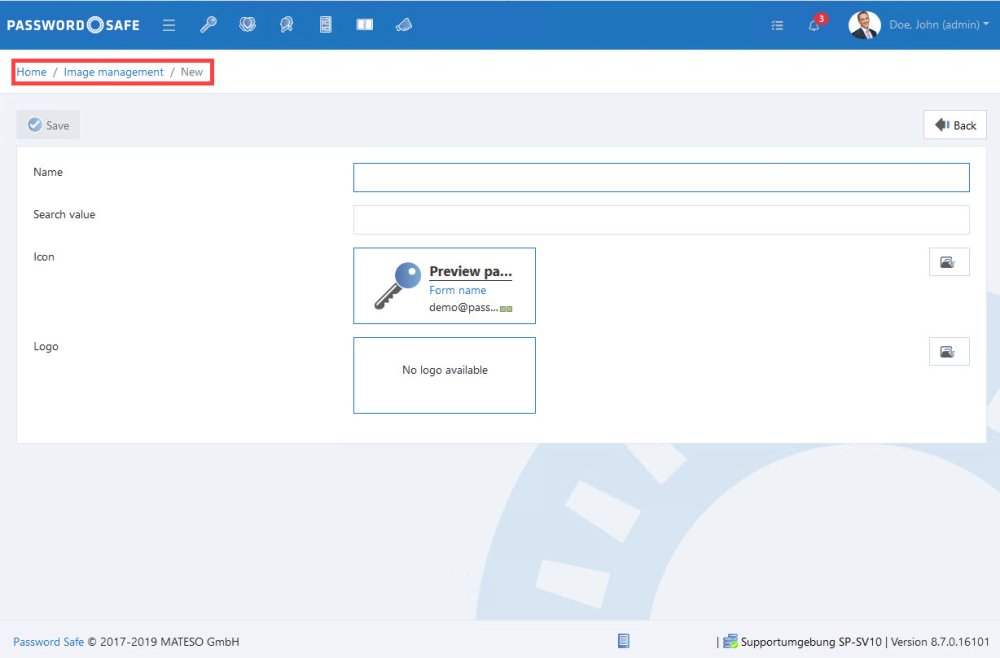 After filling in and uploading the icon/logo, the process only needs to be saved.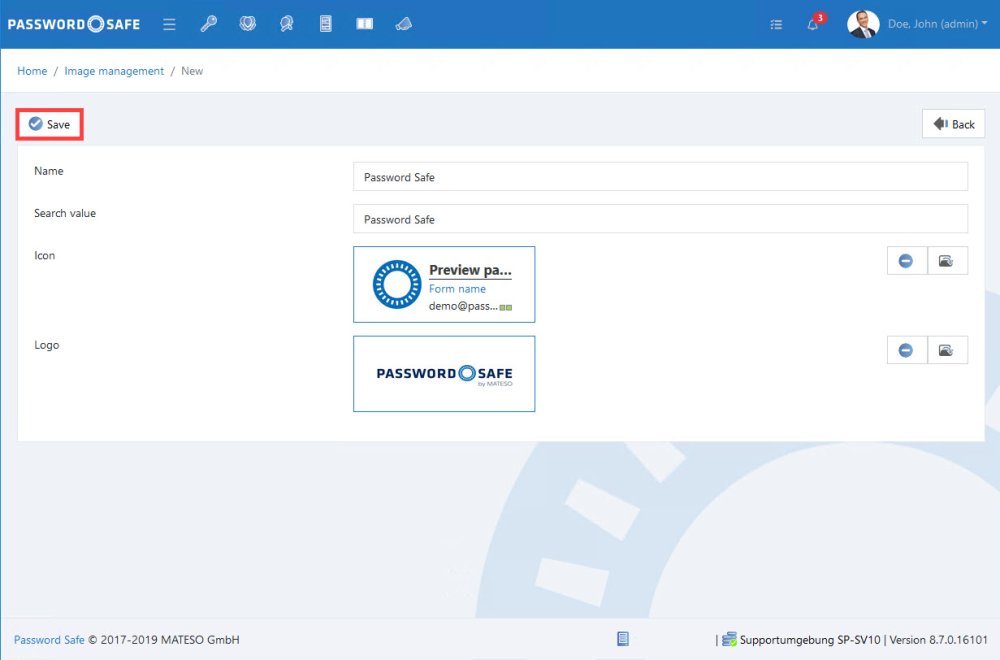 Edit / Delete icons and logos
If an icon and/or logo is outdated, you can edit or even delete the stored icons/logos.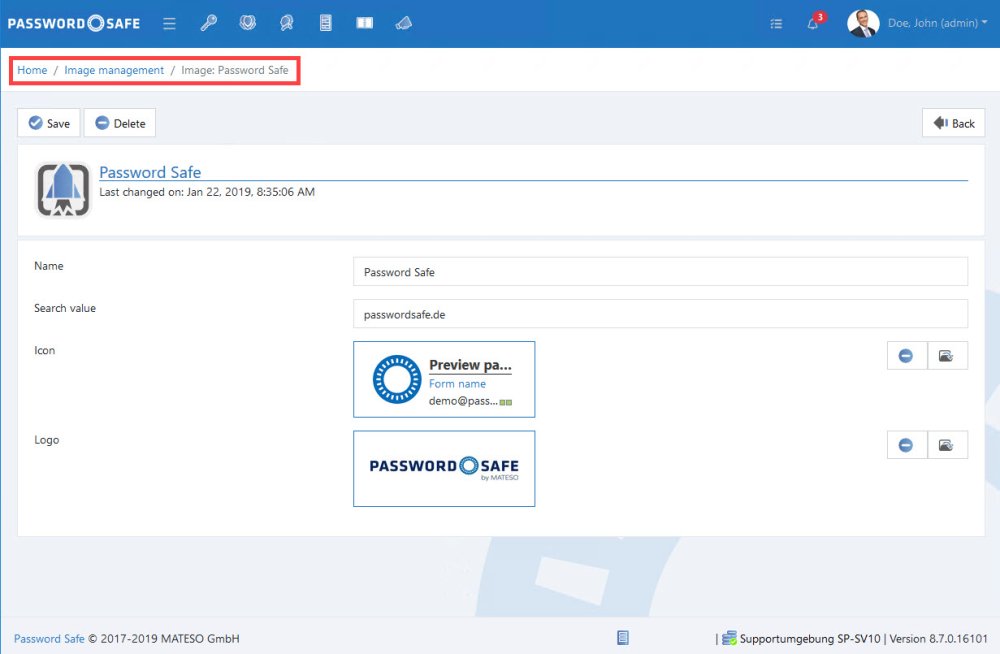 Settings
The following options can be managed via this menu item:
Global user rights
Global settings
User settings
The management of these settings is based on the client. Further information can be found under global user rights and global settings.
The following settings are not available on the WebClient:
Customizable window caption
Permitted document extensions
Clipboard gallery
Category: Proxy
Thanks for your feedback.